Product Description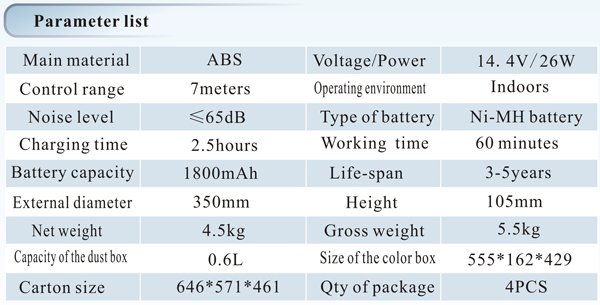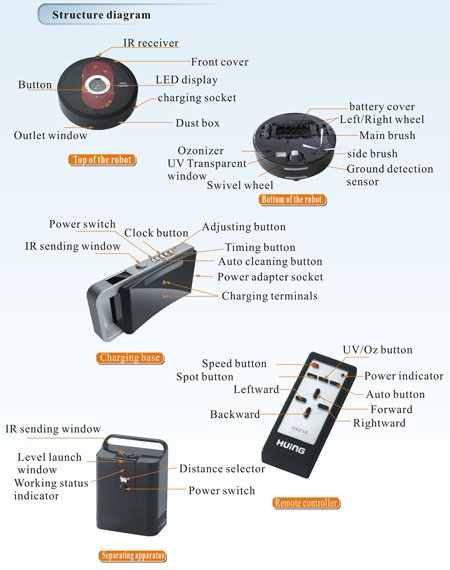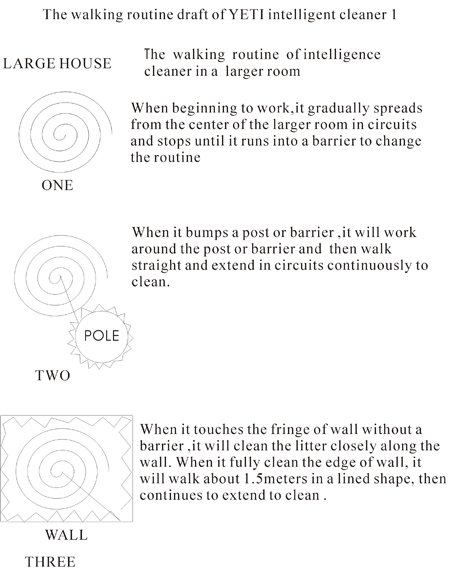 1. Our company's H8818A has the ozone and ultraviolet lamp which can Kill bacterias on the floor. And as we all know, human body skin has 90% bacterial infections that are from mites, Its sterilization scope for diameter is just 40 centimeters and so small circle will consume 6W power, and you can image its ability to kill bacteria, such as mites.
2. The unique fivefold whirlwind brush patent technology, lower working noise, its unique vacuum principle and air eddy current is able to clean the floor more neatly, which is some other products do not have.
3. The power consumption is only 26W. It's the most affordable: you charge the battery for five times and can use it for an hour a time which only need a kilowatt-hour.
4. The H8818H has been made which can work for 3 hours at least.
5. H8818 is one of the most portable machine, 4.5 kilograms of weight, easy to carry. However, It has the largest dust box capacity. The capacity of our H8818 is 0.6 L, but KV8 is only 0.25 L and IROBOT is 0.35; our dust box can accommodate more dust, and you don't always need to clean it up.
6. Double infrared wall structure design,which decreases the collision opportunity with the wall.
7. Above functions and design are independent intellectual property and H8818 can be exported to Europe, America, southeast Asia and any other regions of 60 countries.
8. Compared with IROBOT in the United States ,H8818 adds mop function. Mop Fabric have two kinds ,one kind of super absorbent superfine fiber pull. A suitable for the environmental protection non-woven dragged smooth floor pull.